A deeper look at Harry Potter Festival
From Edgerton to Jefferson, fantasy event apparates to new home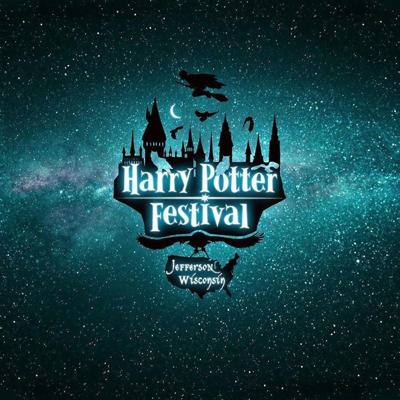 Editor's note: When the Daily Union first learned that organizers were thinking about moving their Harry Potter Festival USA from Edgerton to Jefferson, the staffers were more than excited. Yet, they couldn't help but wonder why, after two years, brothers Scott and Rob Cramer wanted to switch locations. So Jefferson reporter Alexa Zoellner started making calls, talking to nearly a dozen people in both Jefferson and Edgerton and combing through spreadsheets and documents. The resulting article takes an in-depth look at the move from the varied viewpoints of people involved. There are eight parts to this story, in addition to the introduction.
JEFFERSON — When the Harry Potter Festival landed in Jefferson, it brought with it much excitement.
Planned for Friday through Sunday, Oct. 20-22, it will mark the third annual Harry Potter Festival USA. Event founders/organizers and brothers Scott and Rob Cramer are estimating 15,000 to 20,000 attendees for the event.
However, the festival's abrupt exit from the City of Edgerton, where it had been held the past two years, raised questions about how and why the event moved in the first place. After hearing a firsthand account of how the 2016 festival had gone and learning that, just two weeks prior to Jefferson officials accepting the festival — and dedicating up to $50,000 of city funds toward it — the Cramers had gone before the Edgerton Common Council with a list of 27 requests costing more than $100,000, the Daily Union dug deeper.
Through more than a dozen interviews with City of Edgerton officials, City of Jefferson officials, vendors and attendees from the 2016 festival and the event organizers; researching meeting minutes from the Edgerton Common Council; and studying other open records obtained from the City of Edgerton by the Daily Union, the story unwouwnd itself.
Scott Cramer got the idea for the Harry Potter Festival USA in 2015 when a local businessperson asked to put a winter display on the lawn of the Depot Café in Edgerton, which Scott owned with his wife. (This past July, that business was sold and Scott purchased the building at 230 S. Main St. in Jefferson.)
Scott went to bed thinking about what kind of natural following a depot would have. The next morning, he awoke and thought of Harry Potter.
Later that day, a customer came in with her daughter looking for a Harry Potter chocolate frog. The Depot never had offered chocolate frogs, so Scott said he took it as a sign.
The "Harry Potter" books are one of the best-selling series of all time, with more than 500 million copies sold. It is a seven-book fantasy series by British author J.K. Rowling, published between 1997 and 2007. There also is a film franchise and theme parks based on the series.
Scott was on his own the first year and he put together an agenda he "stole" from a festival out east in Pennsylvania. The agenda was a single sheet of paper that he posted at the coffee shop.
From there, people shared it and attendance the first year was about 5,500, according to Scott.
1. The 2016 festival
In 2016, Rob Cramer was brought on board and "some serious money" was thrown at it, Scott said, noting that such festivals on the East Coast draw 300,000 attendees. As such, they planned for around 50,000 people at the Edgerton event.
One of the most disputed aspects of the 2016 festival is the number of attendees.
Based on interviews conducted by the Daily Union, the overall consensus is that there were issues with enforcing the need to have a wristband to enter festival events. Thus, it appears generally to be accepted that the number of attendees was greater than the number of tickets sold.
"It was a different business model (than the 2017 festival)," Scott said. "Each venue was hosted by a nonprofit and, for two major venues, nonprofits weren't there for whatever reason. We did not know this because we (were busy).
"I didn't find this out until well after the festival," he continued. "So that was the reason: we had trusted other people, we didn't have control and (venues) weren't locked down. (With) social media, things are going to catch on. People on their phones, 'Don't bother buying a wristband because you can get anywhere.'"
When people stopped buying wristbands, organizers had to give out refunds in the form of cash and merchandise, Rob said.
While conducting multiple interviews, the Daily Union heard attendance estimates ranging from 5,000 to 50,000.
One vendor, who wished to remain anonymous, said, "If there were 10,000 people there last year, I'd eat my shoes."
Cody Christianson, another vendor who also helped coordinate the vendors in 2016, offered a different view.
"I'd say every bit of 35,000 to 50,000, at least," Christianson said. "Saturday alone, I'd probably seen at least 25,000 people walk through. There was just tons of people."
Nichole McDonald, also a vendor, said she heard reports of some 30,000 people and she "absolutely" believes it.
On the other hand, Edgerton Common Council District 3 Alderperson Paul Davis, who did not attend the festival, said he finds 30,000 people "extremely hard to believe."
"I'm not sure 30,000 people could fit in Edgerton," he said. "That's multiplying the current population by seven, because the current population is there. Our 5,000 plus 30,000 more? I think we'd all be standing elbow to elbow if that was the case."
Edgerton Common Council District 3 Alderperson Mark Wellnitz, who did not attend the festival either, but drove through the city a couple times that weekend, said that he would guess a total of 5,000 to 8,000 people "at best" attended.
Rob said he thinks there were about 40,000 people in attendance at the 2016 Harry Potter Festival, although that is not indicative of the number of tickets sold.
When asked how many wristbands were sold last year, the Cramers declined to answer.
"It's hard to say because of all the refunds," Scott said. "We had an organization in charge of volunteers for cash registers. Rob caught them somewhere along the line, all these volunteers were reaching into the registers and giving people cash and there was no record of that."
Rob said that was the reason he didn't wish to answer.
"I don't know," he said. "I can ballpark, but I'm not even going to share that ballpark with you. All I know is that we have passed up what I think that ballpark number was from last year (for 2017 ticket sales)."
They also declined to share where 2017 pre-sales stand.
According to financial statements submitted by the Cramers to the City of Edgerton regarding the 2016 Harry Potter Festival, 2,564 wristbands were sold.
It is unclear whether the 2,564 wristbands listed on the financial statements took refunds into account. The statement, which is an open record and was provided to the Daily Union upon request, does not list refunds as either a source of revenue or expense.
2. Finances
The reason the City of Edgerton received the financial statements was because the Edgerton Common Council had agreed to foot a $9,559.40 bill for last-minute safety precautions for the 2016 festival after hearing what various officials' estimates of expecting 100,000-plus people.
Scott said that he and Rob "never had a safety concern" and that they had told the city there would be a large number of attendees.
"There wasn't any belief for a long time that it's going to be as big as it is," Rob said. "It was only a few weeks before the festival when, 'Oh, you guys are finally listening,' and they wanted to put something together."
As the home of several festivals, the City of Edgerton has a standard protocol for all events.
"We have an event packet process that somebody fills out and gives us all the information," Edgerton City Administrator Ramona Flanigan explained. "Typically, what we pay for events is half of the police overtime, we waive all of the park rental fees if they use a park and we don't charge for any of the DPW (Department of Public Works)."
In 2015, the festival would have followed protocol, "no questions asked," Flanigan noted.
The 2016 festival initially was the same. But, after hearing attendance estimates, the council approved the extra expenditures.
The packet was dated April 18, 2016, but wasn't on the Edgerton Common Council Finance Committee's agenda until September. The packet was approved at the Sept. 6, 2016, Edgerton Common Council meeting.
Flanigan was unable to confirm when the packet was submitted to the city.
"… As a community, we became concerned regarding public safety," Flanigan said. "So, at the (council) meeting just before the event, the staff took to the council three different types of services we felt needed to be added to the festival to keep people safe."
At the Oct. 17, 2016, Edgerton Common Council meeting, the council approved extra garbage and recycling collection; electronic highway signs to indicate where to go for parking; and fencing to widen sidewalks, remove parking downtown and prevent people from crossing mid-block. Minutes from the meeting show that the cost of the items were listed as $3,000; $1,640; and $2,637, respectively.
The approval came on a 4-1 vote with one councilperson absent and Wellnitz voting "no."
Wellnitz explained to the Daily Union that he voted against the motion, not for the safety matter, but because he had a difficult time writing out a check for what was, at that time, supposed to be $7,277 "on a whim."
"The council agreed to pay for these things … under the understanding that, if the event made any money, the city would be repaid," Flanigan said. "That was an unusual step in the process and it was really driven by (attendance estimates)."
According to Flanigan, the agreement was verbal.
"It was actually brought up by Ramona about the costs of it," Rob said. "The verbal agreement was that, if the festival makes money, we'll repay it and, we're like, 'Sure,' and, if the festival doesn't make money, the city will eat it."
Before the City of Edgerton could determine whether the Cramers needed to repay the expenses, the council first needed to review the financial statements for the festival to determine if money had been made or lost.
A Jan. 4, 2017, invoice from the City of Edgerton to the Depot Café shows the final cost of garbage and recycling collection was $3,000; the message board signs were $3,800; and fencing was $2,759.40.
According to Flanigan, the Jan. 4 invoice went unpaid and thus a letter was sent to the Depot Café, Attn: Scott Cramer, on Feb. 2, requesting a written accounting of the event revenues and expenses.
The letter also received no response.
On April 19, Flanigan emailed Scott, again requesting an accounting of the event.
The email said, in part, "As you know, it is liquor license time. It is within the city's authority to withhold liquor licenses from applicants who owe the city money. I would like to avoid the possibility of the Finance Committee withholding your liquor license due to the unpaid festival invoice. It would be in everyone's interest if you would provide some form of accounting of last year's festival. The committee could then decide if they will try to collect or write off the expenses. Thank you for your attention to this matter."
On April 20, Scott responded, saying they were getting the accounting together.
An accounting of the festival in the form of a spreadsheet of the event costs and revenues was delivered to the City of Edgerton sometime between April 20 and May 4, according to Flanigan.
When the Daily Union asked the Cramers to go on record with how much the 2016 festival lost, they declined.
"We lost more money than the revenue brought in," Rob said. "It doesn't matter, does it?"
He also said that one of his "truths" about the festival was that they "lost a ton of money last year — a ton of money."
The document submitted by the Cramers to the City of Edgerton lists the total expenses for the 2016 festival as $120,115.47.
Included in that are costs for bleachers, $11,119.70; buses, $14,043.20; city (police, barricades, DOT), $11,613.58; entertainment/miscellaneous actors, $5,200; labor, $8,865; marketing, $11,258.69; miscellaneous, $7,112.57; printing, $12,135.52; pub crawl, $10,560.40; tents, $4,368.51; zipline, $14,995; among other expenses.
Total revenues for the festival are listed as $92,250.
Only two sources of revenue are listed: wristband sales for entry into Harry Potter Festival activities, $76,920 total; and pub crawl entry, $15,330 total.
Revenues minus expenses left the Harry Potter Festival $27,865.47 in the red after the 2016 event. Without the unpaid city invoice expense of $9,559.40, the festival lost $18,306.07 last year, according to the Cramers' accounting.
Yet the accounting raised questions with Flanigan and the Edgerton Common Council almost immediately. Flanigan said she asked whether the expenses listed were just for the festival and the answer she received was, "yes."
"I asked questions regarding the Depot Café and how they divided those things," she said. "I didn't get any information about what went where other than, specifically, like there was a tent of Butterbeer sales and all the paraphernalia they had. They had wands and scarves and all that stuff and that doesn't show up as a revenue source to the festival.
"They said that, and a bunch of other activities, were Depot Café activities and not festival activities," Flanigan added. "Even the vendors, there was no (revenue) from the sale of the slots because the person who organized that got to keep all that money. That's what I was told."
The Edgerton Common Council requested documentation in the form of copies of the actual invoices that were listed on the accounting spreadsheet, she explained. Once obtained, members reconciled the spreadsheet with the invoices as best they could.
The total expenses of the 2016 festival, based on the invoices given to the City of Edgerton, were $100,096.18. That left a $20,019.29 discrepancy compared to the Cramers' initial accounting of expenses.
Flanigan noted that, in talking to the Edgerton council, the Cramers did indicate that there were many invoices they could not produce. (See chart below for list of expenditures with city adjustments.)
With the total revenues for the festival at $92,250, and not including the $9,559.40 invoice from the city, the 2016 festival made $1,713.22, according to the City of Edgerton's calculations.
"They really claim that there was a significant loss, but we only counted those that they had documentation for," Flanigan said. "That's where we can come up with … the bottom line."
Because the festival made money prior to taking the city's invoice into account, the Edgerton Common Council determined that the Cramers needed to pay the city back.
On June 26, the city received a check for the amount owed.
"We don't know, nor do I care anymore because it's in the past, why they said, 'No, you still owe the $10,000,'" Rob said. "It was like a day or two after we got that email, Scott wrote a check, gave it to Flanigan and that was paid. Just because, like, let's put it to bed. … Even though we know we were right, sometimes it doesn't matter. Just shut up."
It's the cost of doing business, Scott said.
"Legally, we didn't have to pay it. The lawyer said, 'You're under no obligation to pay it,'" he noted. "But it's like, 'Yeah, you're right. Thank you, appreciate that, but you know what? We know how the press works and we're going to come out like dirty dogs anyhow, so let's just write the check and get a move on.' That's what it boils down to."
With the $9,559.40 paid, the 2016 Harry Potter Festival ended up $7,846.18 in the red, according to the City of Edgerton.
"Bottom line, wristbands paid for bleachers and buses and all that stuff and, if you're not selling wristbands, then you don't have the capital to pay for that stuff," Scott said when asked why he thought the festival lost money, referring to the issues with locking down venues and requiring wristbands for entry.
3. Looking toward Jefferson
Around the same time that the Jan. 4 invoice was sent from the City of Edgerton to the Cramers, the brothers reached out to the City of Jefferson.
According to Jefferson Mayor Dale Oppermann, the city was made aware of the Harry Potter Festival when he was contacted by Rob via email. In the email, Rob described the festival and explained organizers were "considering other options going forward" and that they "really liked Jefferson" as a potential host city.
"Jefferson wasn't the only community that they were talking to about hosting this," Jefferson City Administrator Tim Freitag said. "We really had little interest, I think, in competitively putting a proposal out there that was going to compete with other communities."
On multiple occasions, the Cramers have claimed that there were many places interested in hosting the festival, but, to the Daily Union's knowledge, never have provided names of interested locations.
What attracted Jefferson was the festival's "uniqueness," Oppermann said.
"The thing that we found to be unique about the Harry Potter Festival is, it's not only a community event, but it's a cultural event," he explained. "We really believe this is going to inspire more people of all ages, especially students, really to read and to get into the Harry Potter story. I know many people my age — myself included — have already done some homework and have a lot more to go yet."
Another aspect of the festival that attracted Freitag was that 2017 would be the event's third year.
"It's really hard to start a festival, … to take a concept and try to develop it and make it work," Freitag said. "It isn't like this is a mature one, but it's not the first year, either. They had two years under the belt — in a different community, no less — and that seemed appealing to me and, I'm sure, to others, as well."
Possibly the most appealing aspect was that it would be held, not at Jefferson County Fair Park, but in and around downtown Jefferson.
"The bottom line is that this is going to bring a lot of people to downtown Jefferson that have never been here before," Oppermann said. "It's going to be something that's going to open a lot of people's eyes to Jefferson."
Freitag indicated that it was made clear to the event organizers that the city was not interested in bringing the possibility of hosting the festival before the Jefferson Common Council for consideration until a decision had been made regarding whether the festival would leave Edgerton.
4. Leaving Edgerton
The official decision to leave Edgerton came shortly after a Jan. 11, 2017, special meeting of the Edgerton Common Council, during which a list of 27 requests from the Cramers for assistance with costs of the 2017 Harry Potter Festival was addressed.
At that meeting, Edgerton Common Council District 1 Alderperson Jonathon Frey felt he had a conflict of interest and excused himself from all discussion and voting.
"What the council did is, they went through this 27-item list one by one and, on each (request), responded saying, 'We'll do this for you. We'll provide half of this and you can pay for the other half,'" Flanigan explained. "Then, for the things they were unwilling to do, they denied those items.
"In the end, the city made no motion to deny this festival," she continued. "We really wanted them to stay."
A Jan. 6, 2017, memo to the Edgerton Common Council from the city staff listed the requests — nine of which came with cost estimates — and staff recommendations.
The total of the requests that had a cost estimate ranging from about $115,000 to about $195,000, depending on the manner in which services would have been provided.
The lowest listed estimate was $2,000 for the city to pay for the plants for a 1,000-square-foot arborvitae maze. In addition, the city would have unknown costs of planting and maintenance for the maze.
The highest listed estimate was $25,000 to $100,000 for the city to install and operate a corn maze, rent land, plant, design, provide parking, etc. for a single season.
Other requests included that:
• The City of Edgerton sell $10 Harry Potter Festival wristbands for the 2017 event at city hall to any Edgerton resident and deposit the money into the Cramers' account weekly.
The request was denied with a 5-0 vote.
The memo stated that staff recommended against the request.
"… I guess the question is, where do you draw the line of, is it a city event or is it an event run by another organization?" Flanigan noted. "For us to collect funds and then be responsible for accounting for those funds — and they wanted us to deposit it in their accounts — we thought that that was not the role of city government in an event.
"For us taking things through our accounting system is a totally different thing than taking things through their accounting system," she added. "There would have to be checks written and deposited on a regular basis. It would be administrative overhead and we just didn't feel that that's the role of a municipal government in these events."
Wellnitz said he feels that, when on a city council, one has to be "very sensitive" about the types of things one appoints city employees to do.
"The city administrator and all the people working at city hall, they have their hands full," he said. "They have a lot to take care of and they do a great job at it. I think my perspective on that was that it is not their position to become a ticket box for events where they have to take the time out, away from the daily stuff they're taking care of, to stop and sell tickets.
"The city employees do not do that for any other festival," Wellnitz continued. "It's one of those things where, why would we step out of the norm of what we do for other festivals to provide a special benefit for this one?"
• The City of Edgerton pay for all services such as garbage, street barricades, highway signs and police overtime/security.
"Assuming the 2017 event was to have similar attendance as 2016, staff does not believe the highway signs will be necessary and the garbage collection costs could be reduced," the memo read. "Estimated city costs if the city paid for all items, including police overtime, is $9,800."
On a 5-0 vote, the council approved paying half of police overtime up to $2,500.
• The City of Edgerton provide $25,000 to assist in advertising the festival. The request specified that the money could not be a state grant, because the organizers were applying for state money, as well.
The request was denied in a 5-0 vote with the understanding that the city was willing to assist with writing a grant.
• The City of Edgerton pay for all printed materials, the cost estimate for which was $25,000. It was denied on a 5-0 vote.
• Cooperation from the city to hold a lighted parade. The city approved, on a 5-0 vote, providing the same services for a parade that other organizations receive.
• The city coordinates and pays for fireworks following the lighted parade.
The memo stated that the city had not paid for a fireworks display for other events and that the estimated cost was $7,000 to $11,000. The request was denied in a 5-0 vote.
• The City of Edgerton pay for up to 12 shuttle buses. The request, for which the estimated cost was $14,000, was denied 5-0.
• The city pay for portable toilets, the number of which would be determined by festival organizers. The estimated cost was $4,000 to $5,000. It was denied 5-0.
• The city coordinates the use of a greenhouse for a mandrake experience.
There was no cost estimate, but the memo noted that it likely would be an event for a private greenhouse operator. It was denied 5-0.
• The city coordinate with a local train company to facilitate a Hogwarts Express train experience.
The memo stated that, while the city has cooperated with other local entities that have held train excursions, it has not been the organizer. The request was denied 5-0.
• The closures of several streets and alleys for "a significant amount of time."
"That became very difficult for the businesses who operate there 365 days a year," Flanigan noted. "So the requests were not denied, but they were reduced regarding the number of days they were asking for."
• The city purchase and install brackets and banners on decorative light poles. The request was denied on a 5-0 vote.
Edgerton city officials seemed to agree that approving all 27 requests was not achievable, although their views on the reasonability of the requests varied.
"There were a lot of things that were wanted from the city which, I don't think, we were prepared at that point to say 'yes' to," Edgerton Common Council District 1 Alderperson and former Edgerton Mayor Matt McIntyre said. "The monetary stuff wasn't budgeted for and that type of stuff."
Davis said that he believed that "most of the requests were not reasonable" and that some of them "bordered almost on ridiculous.
"I think that they were going to cause the city and its residents undue hardship, basically," Davis said. "The city does hold several festivals during the year and their requests were just not in line with anything we've ever had before."
He said he also was "extremely dissatisfied" with the presentation of the requests and that Rob Cramer declined to answer questions when asked.
Scott Cramer was not present at the meeting.
"The process, in my opinion, was just never going to get off the ground with the City of Edgerton," Davis said. "I think that was the intention, to be honest. I think they wanted to move the festival away from the City of Edgerton."
Davis emphasized that he had no proof and that it was his personal opinion only.
Wellnitz said he thought the requests were "absurd."
"There's several festivals in town, so for a council member to justify going above and beyond what they've done with other festivals for these people, I think we all just had the same mindset of, 'We should keep it fair to what we've done for everybody else,'" he said. "I think that's exactly what we did and, I think, we did a very good job at that.
"I feel that the Cramers are trying to put out this perception that we just simply denied them the ability to have the festival and that is not at all true," Wellnitz continued. "We went through every single request they asked for and discussed it — some got more discussion than others, depending on what it was — and we gave the Cramers the option to get in on the discussion. At that meeting, Rob Cramer would not speak to any of us."
McIntyre, Davis and Wellnitz also were asked what, if any, feedback they had heard from their constituents regarding the 27 requests.
McIntyre said that when he received the council packet for the Jan. 11, 2017, Edgerton Common Council meeting, which included the list of the 27 requests, he tried to go to as many local businesses as possible to show them the packet and see what they thought about it.
"I got various remarks about the needs and wants from the third year coming up," he said. "So that was interesting to hear some of the remarks. I don't want to quote them at all because I want to emphasize the positive."
Davis said that, of the people he'd spoken to, their opinions were that the council "did the right thing" regarding what requests they approved and what ones they declined.
"I had one friend of mine who was very much in favor of having the festival, but her opinion was, 'Not at that price,'" Davis said.
Wellnitz heard similar comments.
"Everyone that I've spoken to said, 'No, I don't feel the city should be footing that kind of a bill for a festival that lasts three days,'" Wellnitz said. "That was the general sentiment: If it's going to cost the city that much money, then they can go somewhere else. That's my own personal opinion, as well."
5. Moving to Jefferson
Just six days after the special Edgerton Common Council meeting, the Jefferson Common Council announced it would be holding a special meeting Jan. 26 to consider a potential new festival.
At that meeting, the Jefferson Common Council approved holding the Harry Potter Festival in Jefferson. Afterward, Mayor Oppermann was asked what he knew about why the Edgerton Common Council had denied the 27 requests. He said he was not privy to the Edgerton council members' reasons.
When asked in early July, Freitag said he did not believe that Jefferson officials had spoken to the City of Edgerton city administrator or any of the elected officials about the festival.
"Absolutely not. I had no interest in doing that because I knew that there was some bitterness, quite frankly," the Jefferson city administrator said. "So I did not do that. Did we talk to people in the police department? Yes. Did we want to know if there was a health, welfare and safety concern that we should have? I think, relatively early on, we thought this is more of a family crowd."
According to Freitag, much of Jefferson's due diligence regarding the festival was in terms of the nature of the event, how it would operate and trying to figure out if "we had the community or the facilities in the community" that would be capable of accommodating an event believed to have the potential to attract "a fairly large number of attendees."
When asked his thoughts on what the City of Edgerton had to do to get the financial statements from the Cramers and the amount owed, Freitag said the brothers were "pretty upfront" and "very candid" about telling Jefferson there were "problems and issues in Edgerton."
"I don't necessarily know if I can give you a list of what all those (issues) were, but we talked a lot about it," Freitag said. "Part of that was, we asked them, 'Why do you want to move a festival that you've had in one place for two years?' and I really thought that a large part of those issues or problems were a general lack of planning.
"That might have been on (either parties') part, but I can also tell you, I don't think you can really do this without the city playing a pretty prominent role," Freitag continued. "I would be hesitant to be critical of Edgerton, but I don't think this is a festival that you can start planning for two months before it happens. We've been at the game, probably since the first of the year, certainly February real hard."
He said the bottom line for him is that the Harry Potter Festival has "immense potential."
"I have less interest in how the thing was conducted other than, I don't want to repeat past mistakes," Freitag said.
Oppermann said he was confident that "we did our due diligence about the Cramers as they did about Jefferson."
6. Jefferson's spending
For its part, the City of Jefferson has set aside a total of $50,000 for festival-related expenses.
Also at the Jan. 26 meeting, the Jefferson Common Council authorized contributing $25,000 to promote and market the event and up to an additional $25,000 for event security, parking, traffic control and facility maintenance.
The $25,000 contribution, about 35 percent of the festival's initial proposal for marketing investment, later was finalized with the approval of an official agreement between the City of Jefferson and HP Fans, Inc. at the March 21 council meeting.
The agreement states that HP Fans, Inc. is in existence solely to hold the Harry Potter Festival and to fund local nonprofit organizations.
HP Fans, Inc. is a subsidiary of Innovative Economic Development Corporation (IED Corp.). According to a search on the Wisconsin Department of Financial Institutions website, the registered agent for IED Corp., created Dec. 13, 2016, is Scott Cramer, while the registered agent for HP Fans, Inc., which was created Feb. 10, 2017, is Robert Cramer. Both IED Corp. and HP Fans, Inc. are non-stock corporations, have a status of incorporated/qualified/registered and have their principal office at 20 S Main St. in Edgerton.
Oppermann and Freitag described the 2017 festival as a "private venture that's produced in partnership with the city" with the use of "a lot of city facilities," such as parks and public alleys.
The city's out-of-pocket expenses — for things such as police overtime and public works personnel placing barricades — are expected to be up to $25,000.
"We just do that for almost any event that has a communitywide interest," Freitag said. "We don't look to recover that. … This is two days and a Friday evening, so, potentially, with a big crowd, the city's costs will be a lot more (than other events).
"We think they're more measured around $10,000 to $15,000," he continued, noting that fencing for venue security came in at less than expected. "(The overall costs) could change if there's a really big crowd though, which we don't know."
Another $25,000 has been set aside to reimburse the Cramers for marketing expenses.
"Our deal with them is, if the festival is financially successful, they return that money and we use it to promote subsequent festivals, Freitag explained. "We know the risk with that or any other type of public event. We don't want it to fail because it wasn't promoted in good fashion, quite honestly."
What's also true is that, if the festival doesn't make money, "it's not very likely" there will be a second or third one in Jefferson, the Jefferson city administrator said.
"That's just the bottom line," he pointed out. "You need to make these things at least break even and, if you can't, it's pretty hard to continue down that road."
Conversely, Oppermann said, it was too soon to speculate about what would happen if the 2017 festival doesn't make money, noting that they'd "rather deal with the situation arising as it is."
7. Accommodating others
But, what if another festival — such as Gemuetlichkeit Days — were to request that the city set aside the kind of money for them that it has for the Harry Potter Festival?
"The City of Jefferson has been supportive of Gemuetlichkeit, which is a similar organization — a nonprofit — for the majority of the duration of Gemuetlichkeit festival," Oppermann said. "We've tried to meet the needs that they've expressed and work with that organization.
"We never have been presented with an opportunity such as the Harry Potter Festival that will bring so many people to downtown Jefferson and throughout the community," he continued. "I really don't think it's fair to offer an answer based on speculation of who might ask us for what at what point. … It would depend on the circumstances."
Currently, Jefferson has a separate line item in its budget for Gemuetlichkeit Days of about $3,000.
"I would generally tell you that it would have to be pretty convincing that it has the ability to bring a fair amount of people into the city," Freitag said when questioned about giving $25,000 to Gemuetlichkeit Days, the city's German-heritage festival. "I don't know that hosting the event on the outskirts of the community at the Fair Park (is) a reason that underpins a big contribution."
City officials would want it more integrated into the community and Gemuetlichkeit Days would have to be convincing that it had the potential to raise awareness of Jefferson from outside, he noted.
"They'd certainly be free to come and talk to the council about that," Freitag said. "But that's not an apples-to-apples thing, where that festival is at (compared) to where this is. You're not going to bring 15,000 to 20,000 people out to G-Days, I don't think."
Jefferson always has thought about attendance for the 2017 Harry Potter Festival in terms of 15,000 to 20,000 people, according to Freitag. He said that mark comes from an estimate made of previous events by Edgerton law enforcement officers.
"The first year, you always have that uncertainty about how this thing is going to work, what type of crowd is going to be here and what that overall impact on the community is going to be," he noted. "But there surely is a lot of interest in these festivals and, I think, it being held here in Jefferson, that's no exception to the rule."
With Jefferson's population expected to double or triple for one weekend, the needs of the community have to be balanced with the needs of the festival. That is something Oppermann said he feels those involved in the planning process have worked toward since Day One.
"The needs of the community and the concerns of the people that live in Jefferson has been of the utmost priority in all the planning process," Oppermann said. "We're trying to accommodate a fairly large number of people in the community, but not disrupt the daily lives of those who live here."
(See "What to expect" for information on transportation and security.)
8. Worth the risk?
The hope is to have Jefferson residents embrace the Harry Potter Festival, if not actively participate in it, Freitag said. He explained that there has been a "fair amount" of talk about finding such an event (to bring the community together).
"(There were) lots of ideas, but nothing really concrete," he said. "Then this thing kind of just came along. I think some of us think this has the potential to be that event, although I think there will be segments of the community, as there is with anything, that really aren't going to care."
The festival brings with it a regional economic impact, especially in the lodging establishments within the Jefferson County area, according to Oppermann.
"It'll bring a number of people to Jefferson that have never been to our community before," he said. "A lot of them will spend some money while they're there at local businesses. … Beyond that, it's going to bring some recognition to the community that we didn't have before because of the uniqueness of the festival."
The target audience of the "Harry Potter" series is the very age group that Jefferson is trying to attract in hopes that some of them might consider the city as a "good place to come live, work and raise a family."
Freitag said he personally would like to see the community better publicized and marketed than it has been in the past, adding that he believes the festival provides an opportunity to do so.
The festival is a major undertaking for the community, as it would be for any community Jefferson's size, the Jefferson city administrator acknowledged.
"Our goal is to make it a family, fun-filled event that's good for local business — because we're intending to accommodate outsiders — that generates good publicity or good awareness from the outside of Jefferson," Freitag said. "We're interested in trying to help plan and organize, even though we are not the sponsors of this event.
"I think our interest is trying and, even if we fail, it's better than to do nothing," he added. "That's really where we're at. We're all big boys and we know there's a risk and that's just the way it is. It wouldn't be the first time we failed at something."
Oppermann said city officials weren't going to make apologies for trying to put on "the best festival that we can."
"We're going to try to do it right and to the best of our abilities," he said.