Flooding has always been a concern on Blackhawk Island.
A marshland surrounded by the Rock River, Mud Lake and Lake Koshkonong, the 800-acre strip of land — that technically is more of a peninsula than an island — has become a hideaway and a home for centuries of people in Jefferson County.
"Blackhawk Island harbored all of the refugees that didn't fit anywhere else," Jim Bowers, the owner of Island Bar and Grill, said. "The people that do live down here are very hardy people."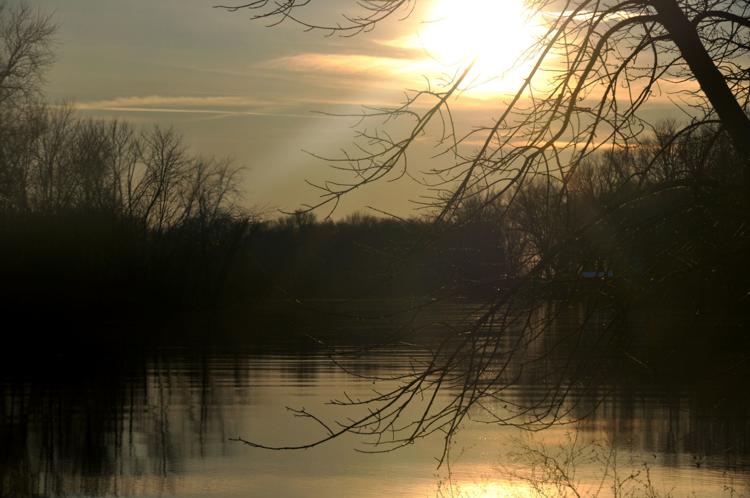 The Place Was Water
But, the water creeps higher, pushing potential devastation into the minds of those on the island. While flooding isn't a new problem, the danger and frequency of the floods will continue to increase on the island and Jefferson County at-large.
The threat of flood is greater because our climate is changing, according to UW-Whitewater Associate Professor Dr. John Frye. Frye's research is on meteorology and climatology — especially how temperatures and precipitation are changing in Wisconsin.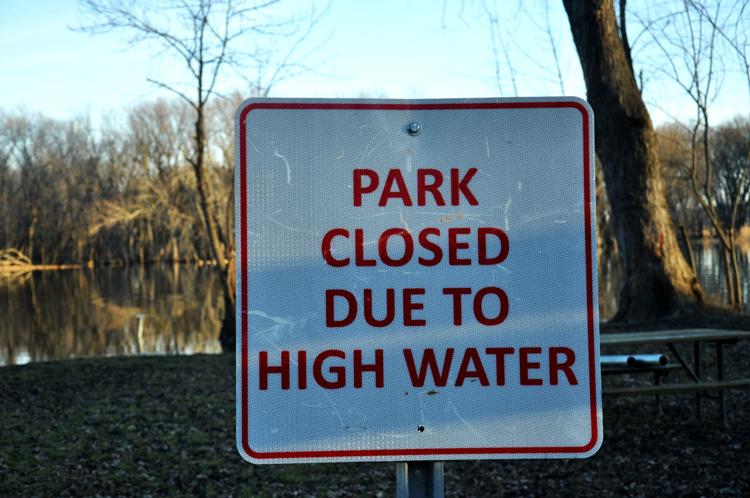 "So while our precipitation amounts are going up, the number of days in which we get rain has been going down," Frye said. "But then also the flip side of that is when we get rain, it's a lot of it. And what kind of issues are we having with flooding? Because if you put a lot of water over any type of land, very quickly, you always have the potential for flooding to occur."
A lot of water falling quickly over Blackhawk Island has the potential to wipe away a place with deep history and unique cultural value.
Even now, Blackhawk Island's residents have built it into something they see as special. It's a group of people living on a narrow stretch of land because they are drawn to the water, to sunsets over Lake Koshkonong and to each other's company at places such as the Island bar.
"I love the lake. I love being on the water, but I really love the people on our lake," Bowers said. "Great people are on this lake."
But still, the floods are going to come and they're going to get worse. How can a place such as Blackhawk Island survive when the new normal inches closer to the literal high water mark of 2008's record-setting flood?
What happens to this place and those people?
And Blackhawk Island is just one tiny piece of Jefferson County.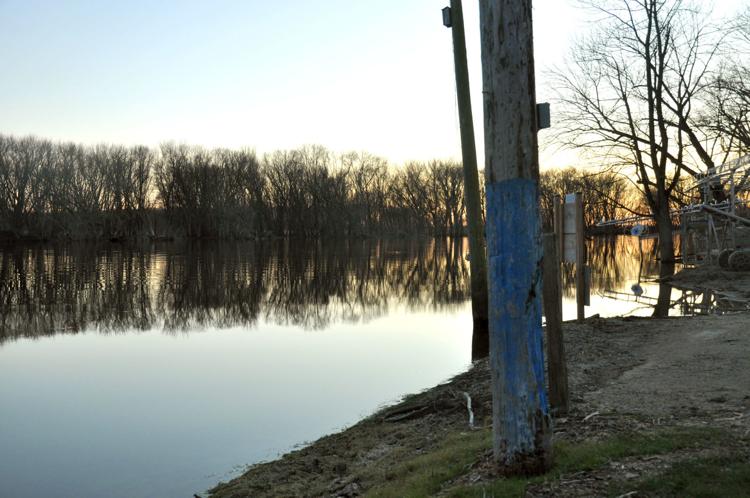 Where the Water Rose 
Zoom out from the lens of this small stretch of land surrounded by water and find a Jefferson County that will be completely altered by changes to our climate. Destroyed crops, flooded basements and bridges out of commission will all become routine.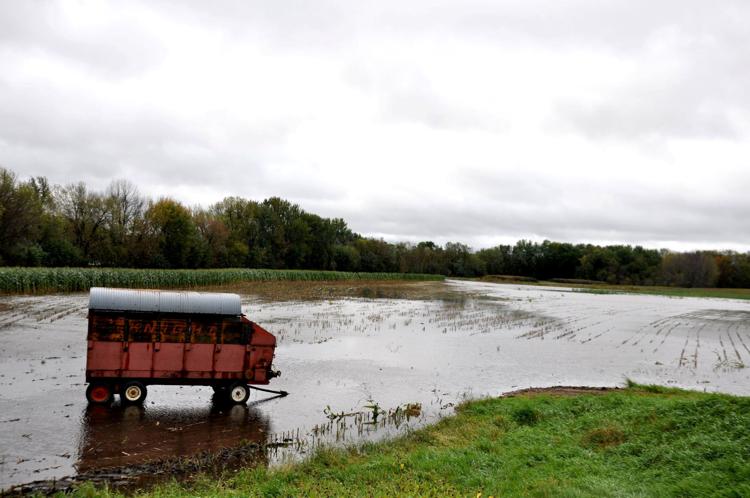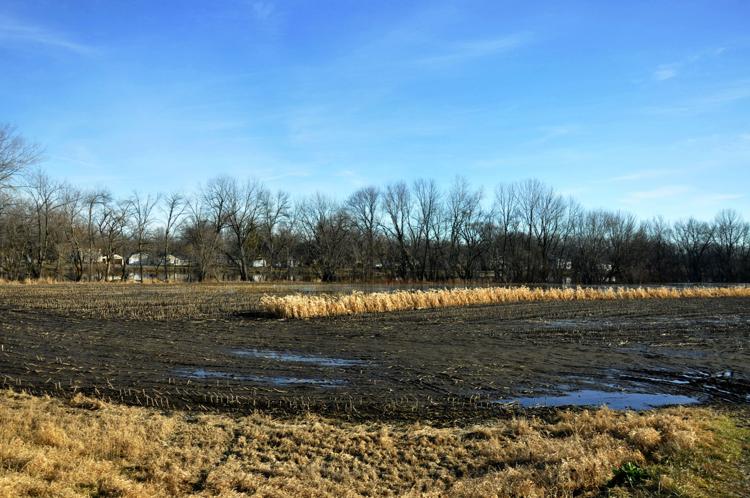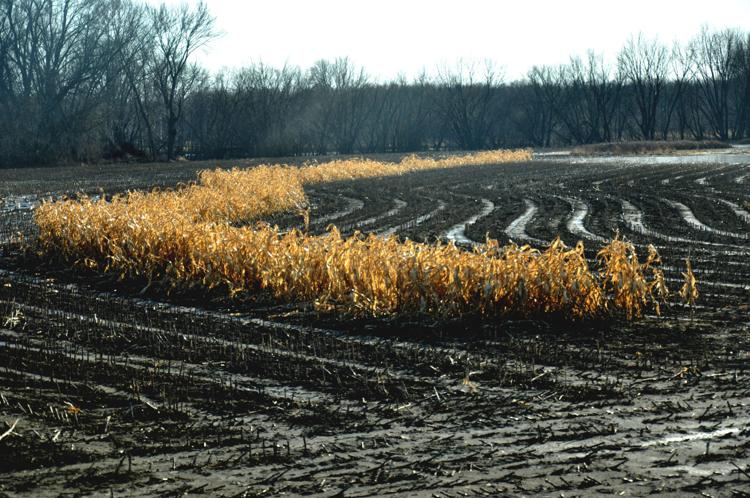 "That's what's impacting the people. The temperature change, we adjust to that pretty quick," Frye said. "But when you start dealing with a farmer's livelihood, their fields, they're going to have concerns about that income, the economics of their household. That's when it's going to start setting in that this is an issue and it needs to be paid attention to."
Bowers has been forced to close his bar down for several weeks at a time the last few years because Blackhawk Island Road was impassable.
He added that eventually, running the Island Bar wouldn't be worth the effort. But, he said his real concern when the bar is shut down — temporarily or permanently due to flooding — is for his employees.
"We're closed, so it's a huge impact on just our end of the year number. But it's an even bigger impact on my employees because my employees aren't working," Bowers said. "Our full time employees, we pay while we're closed. So that's a big cost. But even more so they question whether or not we're gonna reopen. There's turmoil — for lack of a better word. There's questions on their part, they feel like they don't have the security when we have to close, which it's really hard on them. And they have house payments to make and car payments to make."
The effect of just one Jefferson County business closing due to floods spreads exponentially into so many lives. As flooding takes its toll on businesses and homeowners up and down the surrounding watershed, the impact quickly becomes massive.
Riding the River
How that impact is managed becomes the responsibility of officials and administrators of Jefferson County.
Does the county have a plan for climate change? Frye and his UW-W colleague Dr. Eric Compas said they can provide the science, but it falls to government officials to build policies dealing with the coming changes.
"We may not know what they are, but there's plans in place that the county is going to use and put in place, if, say a tornado comes through Jefferson County," Frye said. "Have they thought about climate? We may not have to put that plan into action for, five, 10, 15 years. How are we planning to help those people when they're impacted by the climate change that's occurring?"
The answer to Frye's question is, yes, the county is planning for climate change.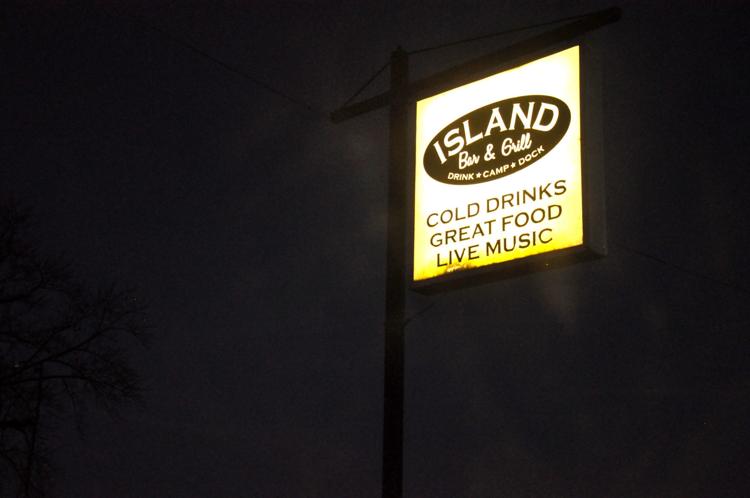 Patricia Cicero, the interim director of the Land and Water Conservation Department, said the county has plans to curb the causes of climate change but there have also been discussions about how the county will deal with it down the road.
Cicero is on the steering committee responsible for developing the county's plan for the next decade. She said in the committee's discussions, climate change has been brought up by several members.
"I had a list of things that I felt that the County should start looking at and planning for because it's all related to climate change," Cicero said.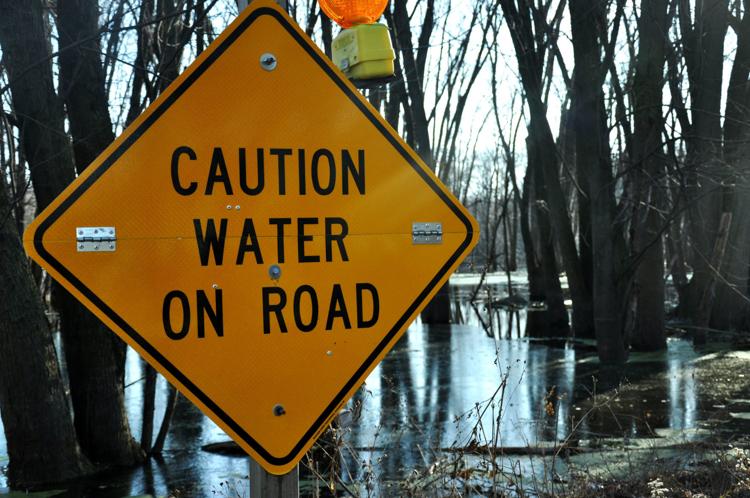 Land and water conservation, zoning, highways and health were all departments Cicero said would have to take part in how the county handles a future in which the temperatures are higher and the water has risen.
Cicero said her department is already working on farmland preservation and preventing erosion; managing use of fertilizers, manure and pesticides; monitoring invasive species; restoring wetlands and monitoring the water's health.
But from Cicero's office in the county building, the scope of climate change and its effects on just Jefferson County can feel massive.
"Certainly I feel like there's existing things that we have that we can continue doing, some of those existing things that maybe we could expand and there might be other things that we should be doing that we're not," Cicero said. "I think it can kind of give people the kick in the butt. We need to really be thinking about how this is going to impact us and what it looks like 15 years down the road."
Cicero and the steering committee are thinking abstractly about the future and what Jefferson County might look like in 2030. But as the climate continues to change and weather gets more extreme, the department on the front line will be Emergency Management.
Emergency Management Director Donna Haugom isn't thinking about 2030, she's thinking about next spring. A wet summer and fall have left water levels high heading into the winter, Haugom said. If the winter is bad, the spring floods can quickly get worse.
Haugom said these are similar conditions to what happened in 2007 — which caused the historic flood of 2008. And while it's impossible to tie one specific weather event to climate change, the average continues to get worse.
The Weight of Lake Water
Compas, the UW-W professor, said every weather event is just one roll of the dice and science is starting to see proof that climate change means the dice are now loaded.
Haugom's job is to make sure the county doesn't get hustled by every roll. She said the county has to work to mitigate the causes of flooding and prepare for the worst effects.
"We're always trying to prepare for any kind of disaster. Mitigation is one of the big pushes, we're not going to stop the flooding but try to mitigate causes and damages," Haugom said. "We just have to know better how to respond."
Incidents such as what Haugom called the "500-year flood" of 2008 cause an incredible amount of economic loss to the area. She said it's her job to help the county and its municipalities manage those losses.
But she said she needs help to accomplish this, from everyone.
"I think people need to pay attention and it's obvious from the way things have been going, it is changing," Haugom said. "Especially the flooding issue, people need to be prepared, know your municipality, have sandbags ready, know the level of the river. Family preparedness is key.
On Blackhawk Island, that preparation for flooding might mean moving people off their land, Haugom said. The county's efforts to buy up lots on the island have left a number of abandoned homes on Blackhawk Island Road.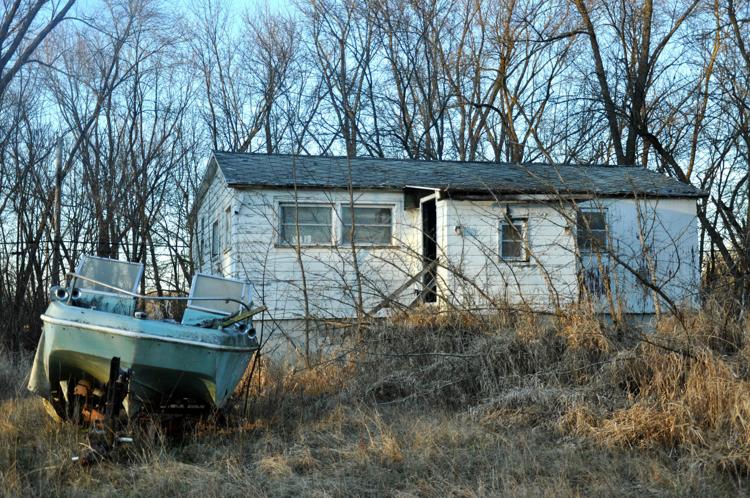 "From a first-responder experience, they can't get down there when the water's high," Haugom said. "Health and safety are the big pushes to help people find a safer place."
Bowers has lived on Lake Koshkonong since 2002 and — out of necessity — has an almost encyclopedic knowledge of the Rock River watershed and floodplain. He said whatever is going to happen to the island and the people on it, there needs to be a set plan. Whether that plan is buying out houses or developing it further, a decision needs to be made.
"That's the unfortunate part. The county has not really been able to put together a plan for what they want to do with it," Bowers said. "Let's come up with a plan and just say this is the 10 year plan for development of Blackhawk Island. And then work with everybody on the Island to develop that plan."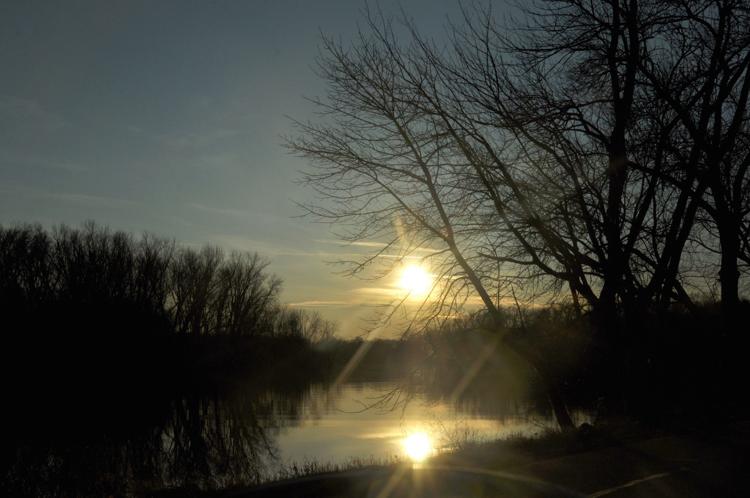 The county has been too sporadic when it comes to buying lots, according to Bowers, and it's never been clear what they want to do. He said he'd like the state, county and island residents to work together to find a balance between protecting the natural resources and promoting tourism and use of the water.
"There's so much nature down here, it'd be a shame if it was gone," Bowers said. "I'm good with a bunch of different options. I'd just like to see the county have a direction for what it's going to do with the lots."
Throw Things to the Flood
But whatever the county eventually decides, it's clear that will be just one decision of thousands on how to handle the looming impact of climate change. The environment is a delicate web and its future is murky. It's unclear how current policies manifest themselves in future ramifications. Jefferson County will be impacted by far more than just flooding as the global climate continues to change.
Compas has focused his research on exactly that question. What those future ramifications will be for people in Wisconsin. He takes global models of climate change and "downscales" them to Wisconsin.
"We hear about what's happening in California, flooding in Florida. And in some ways, I get the sense ... that we feel a little bit that we're immune to what's happening here in Wisconsin." Compas said. "How can I bring that down to our scale, our state and related potentially to things that are important to Wisconsinites."
For Compas, that means researching how agriculture and winter recreation will be impacted as temperatures in the region increase. So far, he's only published research on the potential impacts on farming in the state.
Compas uses one global model that shows what will happen to the state if the world meets its goals set in the Paris Climate Accords — a 2016 agreement with the United Nations aimed at reducing greenhouse gas emissions which the Trump administration has moved to back out of. He also uses what he calls the "doomsday" model in which greenhouse gas emissions get worse.
The Paris Climate Accords model shows we will still see an increase of five degrees fahrenheit which correlates with a 20 percent decrease in Wisconsin's corn yields by 2080. But, Compas said, the temperatures are worst in 2080 before it starts to get better.
"The worst years are around 2080. So it gets bad," Compas said. "And then within, let's say my student's lifetimes, they can see improvements under the Paris Climate Accord. And there's a big lesson there."
But, the doomsday scenario tells a much darker story, that "goes from bad to worse to just unbelievable," according to Compas. The doomsday scenario shows temperature increases of 10 degrees fahrenheit, which corresponds with a 45 percent decrease in corn yields.
This much of an increase in temperature would cause a fundamental change to Wisconsin's agricultural landscape, Compas said.
"Potentially we were looking at areas in Wisconsin where you could no longer grow corn and have to switch to some other crop," Compas said. "Obviously we have a lot of infrastructure that's based upon corn production."
But, despite the potential horrors of this doomsday scenario, he isn't stricken by fear or frozen by the global scale — instead, there's optimism and maybe even hope.
"The thing about that worst case scenario is it just goes from bad to worse," Compas said. "So, part of the lesson to me when I look at this data is that the Paris climate accord is kind of a future that it gets bad… but for people that are alive now, it starts to get better. And that's a really positive story. I don't think we're past the point of no return."
Before the point of no return arrives, Compas, Frye, Haugom and Cicero are working to fight the impacts.
There are also ways residents can get involved. Compas and Frye both said they're willing to talk to local groups about their research and what it means for the county, while Cicero said residents with access to a boat can help by volunteering to be water quality monitors.
If you've been impacted by flooding in Jefferson County, the Daily Union wants to hear from you. Reach out to News Reporter Henry Redman at hredman@dailyunion.com or 920-691-3623.