Good Morning,
It's Friday, November 8 and here's what you need to know today: 
1. Residents in the Palmyra-Eagle Area School District let their voices be heard Thursday night in hopes of saving their district from being dissolved. 
What seemed like a pep rally at the high school gymnasium brought teachers, students and residents together to appeal to the School District Boundary Appeals Board (SDBAB) to not shut the doors on this community's schools.
Read more about the Palmyra-Eagle Dissolution here:
PALMYRA — What seemed like a pep rally at the high school gym turned into a plea by teachers…
2. The rural Jefferson County landscape can become gray and bleak during the long winter months. But Fort Atkinson High School freshman Tawney Hadler is trying to change that. 
Hadler makes 3-by-3 foot painted wooden quilts for area barns. She started with her own family's farm in the Town of Cold Spring but, through 4-H, has moved into the Jefferson County Fair and Wisconsin State Fair. She's even been commissioned to create a custom barn quilt for Philip Jones, president of Jones Dairy Farm. 
Hadler has even started her own business, Cold Spring Custom Barn Quilts. 
"It has developed into something I really enjoyed," Hadler said of creating the "quilts."
Follow the link for more on Hadler and her colorful barn quilts: 
3. A Jefferson man is set to head to trial Monday after being accused of third degree sexual assault in 2017. 
The case has been delayed several times over the last few years and will finally be heard by a jury. 
Miguel Rodriguez, 44, is accused of locking a 23-year-old woman in a room, unzipping his pants and climbing on top of her. 
For more on the Rodriguez trial before it starts next week, follow this link: 
JEFFERSON — A jury trial for a 44-year-old Jefferson man accused of third-degree sexual assa…
---
In sports, area high schools are starting to add eSports teams.
What are eSports? Competitive video games.
High School eSports came to Wisconsin three years ago when the Wisconsin High School Esports Association was formed. 
Originally, the WIHSEA included seven schools — including Milton. Now, the association includes more than 25 schools. 
The Fort Atkinson High School eSports team is in its inaugural season with 30 members. 
Players compete in four games: League of Legends, Overwatch, Rocket League and Super Smash Bros. Ultimate. 
For more on the new high school sport, click here: 
The first known eSports competition took place in 1972 at Stanford University. Some 45 years later, eSports has made its way to the local high school scene in Wisconsin.
---
State, Nation and World: 
1. Wisconsin
2. U.S.
3. World
---
Photo of the day: Baby Races!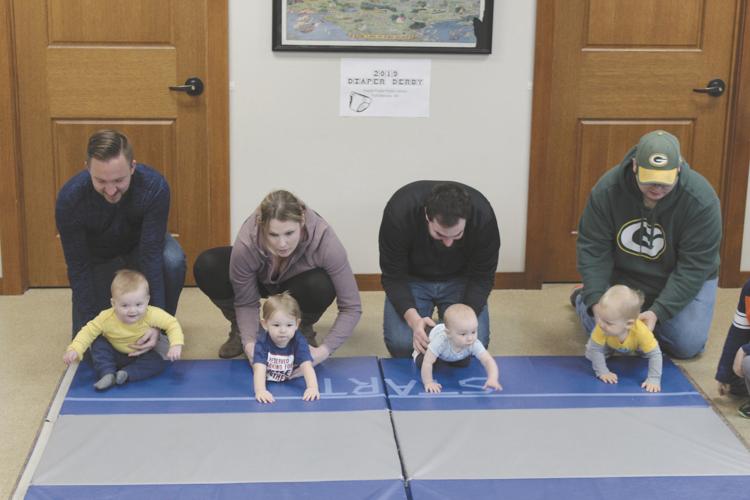 That's it for today's newsletter, have a good weekend.